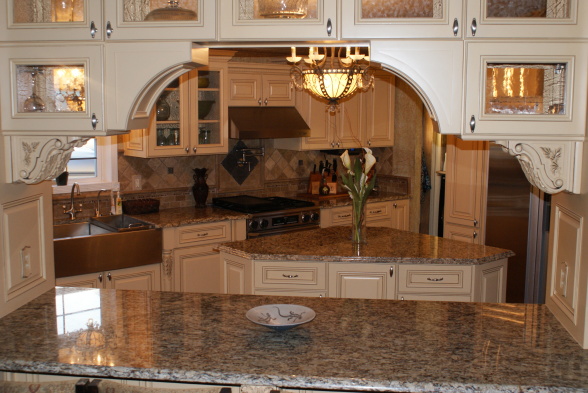 Some people don't believe you can have a true gourmet kitchen in a manufactured home. This kitchen remodel in a mobile home proves them oh, so very wrong!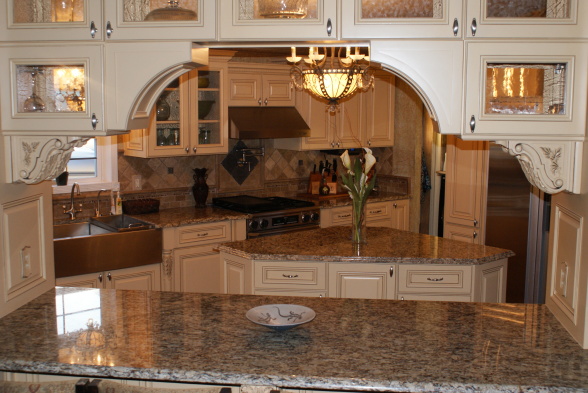 This manufactured homeowner from Albuquerque, NM proves that you can absolutely have whatever dream kitchen you desire in your own manufactured home, regardless of the size, the make or model or the age. If you want something bad enough, you can always find a way to get it!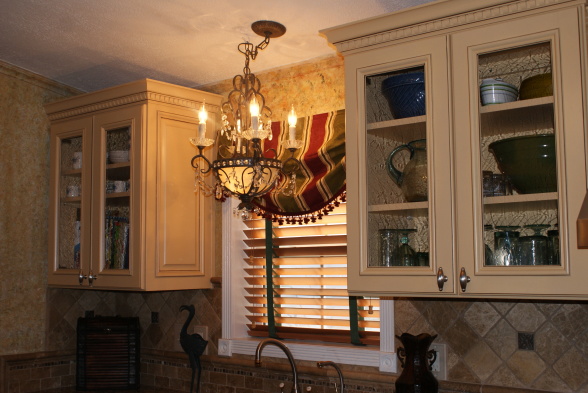 Her dream was to have a French Country Gourmet kitchen in her manufactured home. She prepared with thoughtful planning, shopped for materials, appliances and items on Ebay and hired some talented cabinet makers. The results are amazing!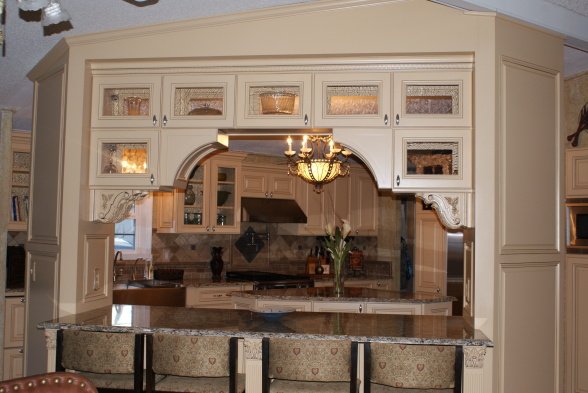 She shared her beautiful room on the HGTV Rate My Space blog, which is where I found it. Her summary explains:
Ok, I live in a manufactured home but wanted a gourmet kitchen. I knew it would be a challenge to get what I wanted so I hired a talented local cabinet maker to accomplish my dreams (thank you Enchantment Cabinetry & Design!! As you probably have heard manufactured homes aren't the easiest remodel. Bought all appliances, sink, faucets on Ebay to keep cost down. But I now enjoy all the bells & whistles of a custom kitchen!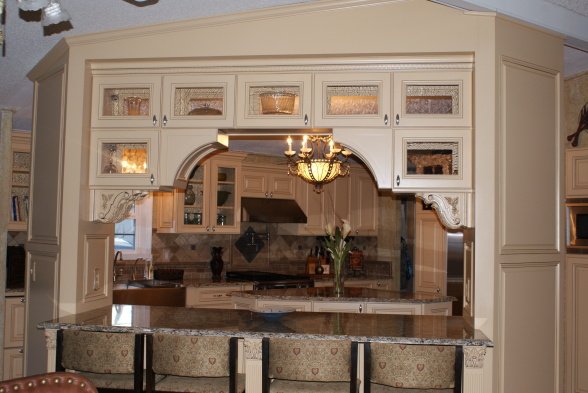 All the cabinets and pull outs are designed for optimal storage and convenience. Pull out spice racks on both sides of the stove and pull out racks for small appliances give each item a home that is out of sight yet, easily easy to get to. The appliances are already plugged in and ready to go, all she has to do is open the cabinet and pull! Each cabinet pull out can hold up to 100 pounds! Custom panels hide the dishwasher and give the outer island a cohesive look.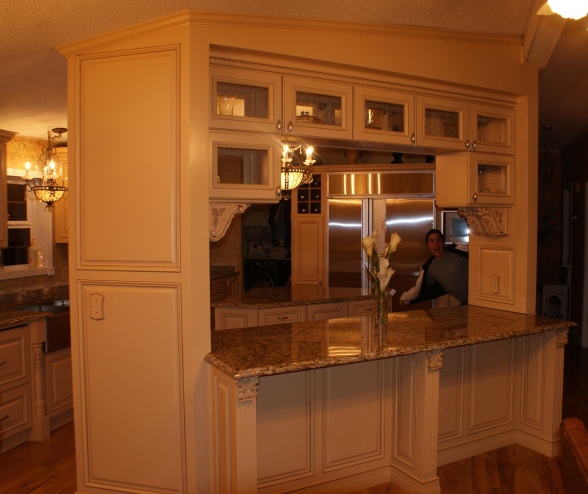 Detail molding is used as a great detail throughout the room. Molding can be one of the easiest ways to add depth and detail to any room.
Santa Cecilia granite by Rocky Mountain Stone with waterfall edging was used for the counter tops. The rich colors plays off the butter colored custom cabinetry perfectly.
Kitchens are not the easiest rooms to remodel, regardless of what type of home you live in. There are so many styles, options and materials to choose from that it can quickly become an overwhelming experience. If your dream is a gourmet kitchen with that French country and Tucson flair, this is great example of what you can do in your own home. The owners absolutely nailed it!